Studio Drama is my kinda version of Total Drama Action.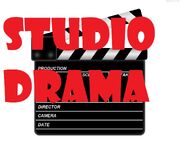 Fourteen contestants compete in an abandoned film lot, surviving life-decimating challenges to win the $1,000,000s. The season's theme are all about movies. One contestant wins it all as the other castmates are eliminated.
Characters
Edit
Staff:
Chris McLean
Chef Hatchet
Contestants
Beth
Bridgette
Courtney
DJ
Duncan
Geoff
Harold
Heather
Izzy
Justin
Leshawna
Lindsay
Owen
Trent
Ad blocker interference detected!
Wikia is a free-to-use site that makes money from advertising. We have a modified experience for viewers using ad blockers

Wikia is not accessible if you've made further modifications. Remove the custom ad blocker rule(s) and the page will load as expected.